(Originally published 12/01) Ho! Ho! Ho! Welcome to volume seven of The Night Owl's Christmas CD Buyer's Guide. Last year, since the selection of new holiday music was so lame, we did something a little bit different. Instead of our usual guide, our production wizards produced a special holiday edition of Night Owl Radio. Judging by the numerous emails we received from our readers, it was a huge success.
Figuring that you can't have too much of a good thing, we decided to try it again. The big difference this year is that there were quite a few good, new holiday CDs released, as opposed to the handful that hit the racks last year. So this time, we're doing a buyer's guide and a new edition of Night Owl Radio! As always, there are a few new discs that you should stay away from, and we'll tell you about some of those in just a bit. But we'll cover the good ones first.
If you'd like any additional information on the titles we have listed, click on the links and you'll be whisked away to Amazon.com where you can see complete track listings, etc. If by some chance you don't see anything of interest, be sure to check out the list of older releases at the end of this buyer's guide.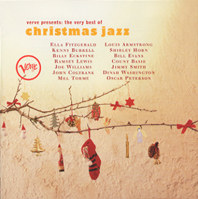 The best holiday CDs were in the jazz genre this year. With tracks from the likes of John Coltrane, Jimmy Smith, & Kenny Burrell, The Very Best of Christmas Jazz (Verve) is sure to satisfy the traditional jazz lovers out there, while Making Spirits Bright (GRP) is perfect for the smooth jazz fans on your list. Dave Koz released his second holiday CD this year, cleverly entitled A Smooth Jazz Christmas (Capitol). While the traditional jazz fans tend to put Koz in the same category as 'that G guy,' Koz's collaboration with David Benoit, Peter White, Brenda Russell and others makes this one of the season's most enjoyable releases.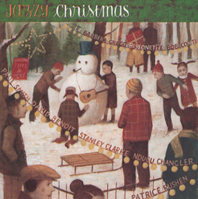 Vertical Jazz just reissued Jazzy Christmas (previously available on a different label with different artwork), featuring a wide assortment of jazz all-stars in five different groupings. Canada's Justin Time label released their third collection of holiday tunes, entitled Justin Time for Christmas Three, containing 16 tracks by various jazz and blues artists. Speaking of the blues, legendary guitarist B.B. King released his first holiday album this year--A Christmas Celebration of Hope (MCA).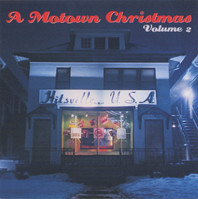 R&B fans should check out a copy of A Motown Christmas--Volume 2 (Motown). With six previously unreleased tracks from the likes of The Supremes, Marvin Gaye, Kim Weston, and The Funk Brothers, this one has something for anyone who appreciates good R&B. It also contains an unlisted bonus track with holiday greetings from The Temptations, The Miracles, The Supremes, and a young Michael Jackson. The Best of The Temptations Christmas (also on Motown) collects highlights of the group's two previous holiday releases, plus a previously unreleased outtake of "O Holy Night."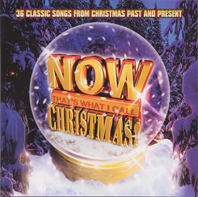 As for the more traditional releases, there are two excellent choices this year--Now That's What I Call Christmas! (2 CDs on the UMG label) and Seasons Greetings (a 3-disc set from MCA). Both offer a fine assortment of the classics, with a few new recordings thrown in for good measure. Holiday favorites, Mannheim Steamroller just added another title to their Christmas canon--Christmas Extraordinaire (American Gramaphone). Their rendition of "The Dance of the Sugar Plum Fairies" is one of the most unusual you'll hear. The folks at Sony/Legacy dropped Christmas at Rao's down the chimney this season, with 16 of the best-loved holiday tunes by the likes of Andy Williams, Johnny Mathis, Tony Bennett and more.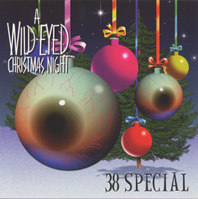 Rock fans didn't have a whole lot to be cheerful about this year, in terms of new holiday tunes. The biggest surprise (and one of the best holiday CDs this year in any genre) was A Wild-Eyed Christmas Night by southern rockers, 38 Special (CMC International). One of the coolest rock CDs available this year (it was actually released last year, but it arrived too late to be included in last year's guide) is Sleighed - The Other Side of Christmas (Hip-O). Not for the easily offended, this CD contains classic holiday fare from Red Peters, Spinal Tap, Less Than Jake, and nine others. One of the most promising discs that failed to live up to its high expectations was Sounds Like Christmas, from the fictional band, The December People (Magna Carta). Boasting an all-star lineup of progressive rock luminaries, such as Steve Walsh and John Wetton, the 'band' takes traditional Christmas carols and performs them (almost) to the tune of classic rock tunes by Kansas, King Crimson, Queen, etc. Interesting idea, but it doesn't quite work.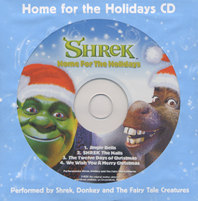 There were also a few exclusive discs released this year at some of the discount stores. Target stores released a special version of Diana Krall's latest CD, The Look of Love (Verve). The disc includes two bonus tracks not available elsewhere--"Charmed Life" and a great cover of the Kay Starr chestnut, "The Man With the Bag." Wal-Mart stores packaged an exclusive disc with the DVD copies of Shrek called Home for the Holidays. This one features four Christmas carols performed by Shrek, Donkey and the Fairy Tale Creatures--a must for families with Shrek fans. You can hear a track from both of these on the new holiday edition of Night Owl Radio.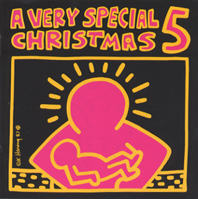 OK, let's talk about some of the ones to stay away from now. At the top of the list--A Very Special Christmas 5 (A&M). The first two volumes were great. The next two were spotty. This one's just plain awful. With a lineup of musicians like Macy Gray, Wyclef Jean, Stevie Wonder, Dido, and Jon Bon Jovi, you'd think this would have wide appeal, right? Wrong. The only redeeming track on here is Tom Petty's cover of "Little Red Rooster," and that's not even a Christmas tune. Apparently TP thought he could change a few lyrics here and there to make it work. Sorry, Tom. I don't think so.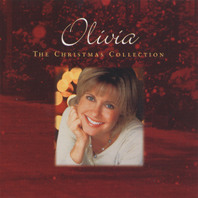 Next up is The Christmas Collection from Olivia Newton-John (Hip-O). This was her first holiday effort, and hopefully it will be her last. Olivia teamed up with Kenny Loggins and the London Symphony Orchestra and created an excellent cure for those cold, sleepless nights. Barbra Streisand released her second Christmas album, Christmas Memories (Columbia) this year. I'll just say one thing about this one… It's been 35 years since her first one--could there be a reason? Let's move on. Destiny's Child released 8 Days of Christmas (also on Columbia). If you're a fan, you'll probably enjoy this collection of mostly traditional Christmas carols. If you're not a fan, you'll probably want to leave this one in the racks next to that Christina Aguilera Christmas CD from last year. OK, enough of all this. Let's get to the music!
This season's Night Owl Radio has something for just about everyone. From Ella Fitzgerald to Billy Idol, Andy Williams to Goldfinger, B.B. King to Emerson Lake & Palmer, we've got just about all the bases covered this year. We received almost 30 new holiday discs this year, and we're going to present the best tracks from as many of them as possible (we do have time restraints here). Like last year, we purposely stayed away from the traditional holiday songs again (unless they're performed by different artists, or they have interesting arrangements). We also dug deep into The Night Owl's archives and pulled out a few exclusive tracks that you probably won't get to hear anywhere else. Some of the tracks are out of print, but most of what's on the show is still available.
Like last year's show, there aren't any voiceovers--just 72 minutes of pure holiday listening enjoyment. All of the tracks are listed below, along with the CD or album that they're taken from.
To see the track listing and to listen to this year's Christmas show, just click on the image below...

From all of us here at The Night Owl, we'd like to wish you and yours a Happy Holiday and best wishes for a safe and Happy New Year!