Welcome to The Night Owl's 4th annual Christmas CD buyer's guide. We've got a sleigh full of Yuletide tunes to tell you about this year, in a multitude of musical genres. As always, we're concentrating mainly on new releases (unless there's something that we missed in previous years that you absolutely need to know about). You won't find anything in here that has been mentioned in previous editions, and vice versa. If you want to go back and check out the guides from previous years, you'll find links to them at the end. With that in mind, sit back, grab yourself a nice cup of eggnog, and let's dig in.
The best overall collection of traditional/popular Christmas music this season is Yuletide Soiree (Rhino). In addition to two CDs with 30 of your holiday favorites (all the classics are here), you also get party planning tips, more than a dozen recipes, invitation samples, decorating ideas, shopping lists… Everything you need to make your holiday party a success. As if all that wasn't enough, the packaging is beautiful. The whole thing comes in an oversized box. Inside the box, you'll find a binder that not only holds the CDs, but all the goodies that come with them as well.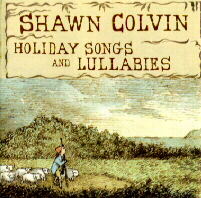 Holiday Songs & Lullabies (Columbia) is the latest effort from Shawn Colvin, a delightful collection of holiday classics and children's lullabies. Her inspiration for the project came from Lullabies & Night Songs, a book she received from her parents when she was eight years old. The songs on the CD have a charming, youthful innocence about them that you don't find much anymore. Highlights include "In the Bleak Mid-Winter" and the Vince Guaraldi chestnut, "Christmas Time is Here." If you have kids, or if you're just a kid at heart, this is a good one to pick up.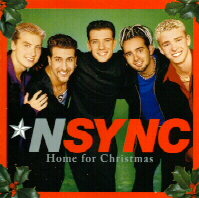 Got any pre-teenage girls to buy for this year? Well, then you better be sure to pick up a copy of NSYNC's newest release, Home For Christmas (RCA). Along with their single, "Merry Christmas, Happy Holidays" (which should be all over MTV by the time you read this), you also get seven new NSync tunes and four Christmas classics. Aside from their superb harmonies, they're good role models for your kids too. Be sure to check out their acapella take on "O Holy Night."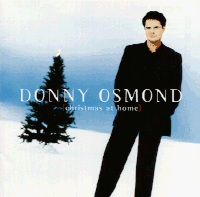 Donny Osmond joins in on the festivities this year with his latest effort, Christmas at Home (Nightstar/Sony). Donny dabbles in a variety of musical styles ranging from the reggae-tinged "Deck the Halls/Hark the Herald Angels Sing" to the funky original, "Who Took the Merry Out of Christmas." His rendition of "Angels We Have Heard on High" is a highlight, and his take on "Oh Holy Night/Divine" is one of the best versions around.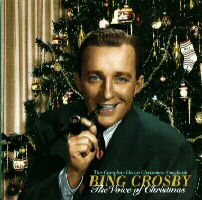 There's a new holiday collection out this year for all the Bing Crosby fans. The Voice of Christmas (MCA) gathers all the tracks that Bing recorded for Decca Records to celebrate the holidays on two CDs, including two unreleased tracks. One is a 1935 version of "Silent Night." The other is the original version of "White Christmas." The classic version that we all know and love was actually the second take, due to a Bing missing a word at the end of the song. Missing word or not, it sounds good to me. The Voice of Christmas makes a perfect collection for the whole family.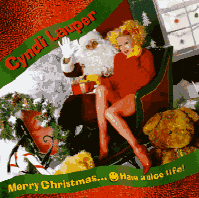 Cyndi Lauper released her first holiday CD this year, with help from her old buddy Rob Hyman of the Hooters. Overall, it's pretty much what you would expect. It sounds a lot like a Hooters record, with Cyndi singing. There are a few quirky tunes, like her version of "Rockin' Around the Christmas Tree," and a few originals mixed in with the traditional carols. "Three Ships" and "December Child" are highlights; and even if you're not a fan, her rendition of "Silent Night" is outstanding. One of the most beautifully arranged renditions I've ever heard.
Merry Axemas 2 (Epic) is sure to appeal to the rockers on your list. Like last year's edition, this one is produced by Steve Vai and features ten traditional holiday songs performed in a variety of styles, by a variety of rock and jazz guitarists. Most of them are a bit heavy handed (with tracks from the likes of Ted Nugent, Neal Schon & Steve Stevens), but there are some real gems too. Steve Lukather's jazz/rock excursion through "The Christmas Song" is excellent, and Stuart Hamm's version of "Sleigh Ride" is one of the coolest ever.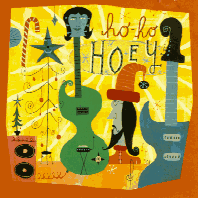 Guitarist Gary Hoey has two holiday CDs in the racks, cleverly entitled Ho! Ho! Hoey, and Ho! Ho! Hoey II (both on Surfdog). All of tracks on the two CDs are instrumental, and they cover a wide variety of styles. Hoey plays a little bit of everything from rock to blues, funk to country, along with the occasional acoustic tune thrown in for good measure. The first CD is the better of the two, although Hoey II has its share of standout tracks too. The best thing about these discs is that they're different from what you're probably used to hearing around the holiday season.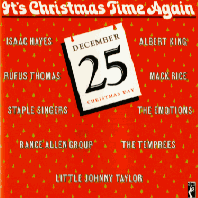 Looking for something along the soul or R&B lines? There are quite a few good ones out there. Check out It's Christmas Time Again (Stax). This one's been around for years, and with good reason. Little Johnny Taylor's bluesy "Please Come Home For Christmas" is a highlight, along with Albert King's "Santa Claus Want's Some Lovin'." Isaac Hayes makes an appearance with two tracks here also, but they're a far cry from the stuff he's doing these days as Chef on South Park. If you're looking for some classic soul, R&B or blues this season, this is the disc for you.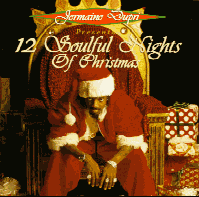 If you want something more current, pick up a copy of Jermaine Dupri Presents 12 Soulful Nights of Christmas (So So Def). Dupri has worked with some of the best in the business, both old and new, including Usher, Mariah Carey, Aretha Franklin, TLC, Diana Ross, Herbie Hancock, just to name a few. The list of artists on this CD reads like a who's who of R&B, rap and hip-hop; all of whom bring an earthy intensity to the season. It still sounds like Christmas--but with a smooth, sexy groove.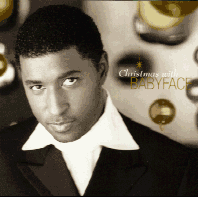 Producer/musician Kenneth "Babyface" Edmonds has a new holiday CD this year too. Christmas with Babyface (Epic) is soulful, funky, and sure to be a big seller. He turns in a great rendition of "Rudolph the Red Nosed Reindeer," and the reggae version of "The Little Drummer Boy" is another highlight. The best is his exquisite take on "It Came Upon a Midnight Clear/The First Noel." This disc isn't quite as good as Luther Vandross' Christmas is Here (also on Epic) from a few years back, but it's sure to become a holiday favorite.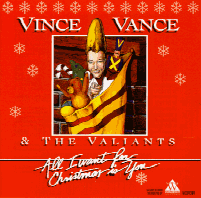 There isn't much to talk about in the country arena this season, aside from "All I Want For Christmas is You"--'the little song that could' by Vince Vance & The Valiants (Waldoxy). This song has continually climbed the charts since its release in 1992; and this year became the runaway crossover hit of the season. Lisa Layne's vocals on the track are outstanding. Highlights on the CD include the bluesy "Christmas Just Ain't Christmas Without You" (featuring Crysalyn Lee on vocals) and one of the coolest songs ever by a kids choir, "Can't Wait Till Christmas Day." Don't be the only one on your block without a copy of Vince Vance this year.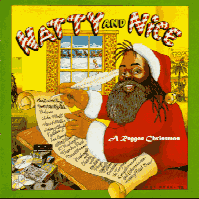 If you're a reggae or ska fan, be sure to check out the excellent Natty & Nice - A Reggae Christmas (Rhino/Midnight Dread). This disc features over 30 years of material--most of it taken from Jamaican 7" singles. Along with liner notes from Jamaican/Chinese bassist Phil Chen, this CD's loaded with great tracks. There's classics like The Kingstonians' infectious "Merry Christmas," and Johnny Clarke's "I Saw Mommy Kissing Santa Claus;" plus newer cuts like Bolivar's "Rudolf the Reggae Reindeer," and Beres Hammond's soulful take on the 'Natty' King Cole chestnut, "The Christmas Song."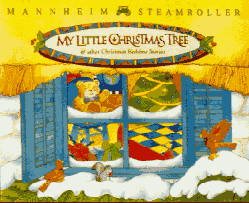 The best new holiday title for kids this year is Mannheim Steamroller's My Little Christmas Tree (American Gramaphone). This CD is actually an interactive pop-up book, music CD, and a storybook all in one. There are eight holiday stories presented with bright, colorful pop-up illustrations and lots of pull-tabs and lift flaps for you and your kids to play with. Most of the music comes from the first Mannheim Steamroller Christmas CD. The stories are perfect for bedtime, and the pop-up scenes will inspire your kids' imaginations as they drift into dreamland.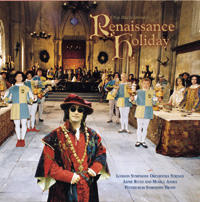 Also new this year from American Gramaphone is Renaissance Holiday, a delightful collection of classical music from the 15th, 16th and 17th centuries. Most of the traditional Christmas carols actually originated during the Renaissance era. "Greensleeves," for example, originated in the 1500's as tune written for the lute. "Ding Dong Merrily on High" takes its melody from a French dance where the men used to take their partners and spin them over their heads. In addition to Renaissance Holiday, American Gramaphone has two other classical collections available--Holiday Musik, Holiday Musik II. Both are excellent.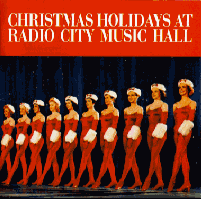 Looking for something for the audiophile on your list? Don't miss Christmas Holidays at Radio City Music Hall (Classic Compact Discs). Originally recorded in 1958, you'll swear you're in the audience when you hear this disc. The sound quality on this 24K gold disc is absolutely stunning. The annual holiday shows attracts visitors from around the world. Everything about Radio City is bigger than life and so is the sound on this CD. Christmas Holidays is a great choice for the entire family, and the audiophiles on your list will be drooling when they hear it.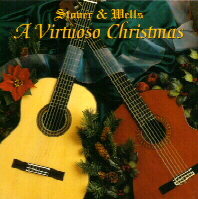 K-Tel released a number of new holiday titles this year. One of the best is A Virtuoso Christmas by John Stover and Jeff Wells, a pair of classical guitarists. Perfect for the acoustic music fans on your list, this CD is sure to please; with a beautiful version of "Jesu, Joy of Man's Desiring" and the flashy "Coventry Espagnol" being two of the many highlights. As an added value, this CD comes with a bonus disc--Smooth Jazz Christmas. This one was much better than I was expecting. It features interesting, original arrangements of all your favorites. The only problem is that it's too short.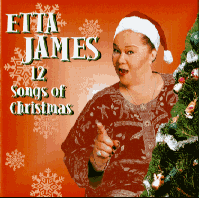 Legendary diva Etta James released her first holiday CD this year, called 12 Songs of Christmas (Private Music). Rather than a blues CD like her last effort, this one is firmly rooted in traditional jazz. Etta's voice is sounding better than ever these days, and she has a world-class lineup of musicians backing her up. The first two tracks, "Winter Wonderland" and "Jingle Bells" swing hard. You won't be sitting still when these songs come on.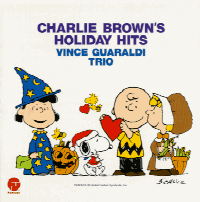 Fantasy released an excellent collection this year--Charlie Brown's Holiday Hits by the Vince Guaraldi Trio. While technically not a Christmas CD, the disc includes 3 tracks from A Charlie Brown Christmas, plus 11 more cuts from other Peanuts TV specials. Charlie Brown's team may have lost 845 games, but you'd never know it by listening to these uplifting tunes. This is a great CD to put on over the holiday season, or any time for that matter.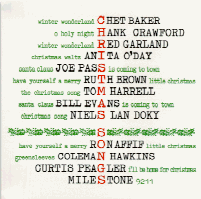 Another excellent jazz title this year is a reissue of 1993's Christmas Songs (Milestone). This CD features an all-star lineup, and is sure to please the jazz aficionados on your list. Hank Crawford turns in a nice rendition of "O Holy Night," and Ron Affif's take on "Have Yourself a Merry Little Christmas" features some beautiful bop-based guitar work. Other highlights include Red Garland's upbeat "Winter Wonderland," and Joe Pass' excellent rendition of "Santa Claus is Coming to Town."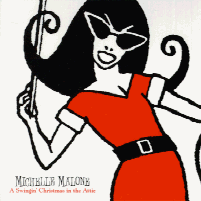 One of the coolest jazz holiday discs is Michelle Malone's A Swingin' Christmas in the Attic (Strange Bird Songs). It may be a little hard to find, but it's worth it. Special order it if you have to. This is one of the most enjoyable and hippest holiday discs around. Malone and her trio swing their way through 10 holiday favorites in just under 36 minutes. Recorded live in 1992, she brings a slightly political edge to a couple of the tracks; and with Clinton's escapades in the news these days, it's particularly pertinent this season. Highlights? The whole CD. There's not a bad song on it.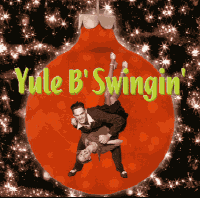 Speaking of swing, with all these neo-swing bands like Cherry Poppin' Daddies, and the Brian Setzer Orchestra kicking things up these days, it's only fitting that there should be a Christmas collection of the groups that started it all, right? Well, look no further than Yule B' Swingin' (Hip-O). This collection of fourteen sides from the golden age of swing is sure to get your blood pumpin' and your toes tappin'. Highlights include tracks by Louis Armstrong, Ella Fitzgerald, Kay Starr, Lionel Hampton, and a rare live performance of "Jingle Bells" by the Glenn Miller Orchestra.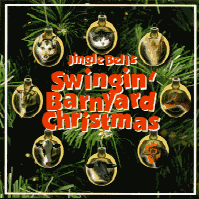 What if looking for something a little more, shall we say, out of the ordinary? Well, then I have just the thing for you--"Jingle Bells Swingin' Barnyard Christmas" (Oglio). That's right, 12 different versions of "Jingle Bells" performed in assorted styles ranging from bluegrass to polka, jazz to classical, even organ-grinder music. But wait! The 'vocals' are performed by animals. This CD has everything. Cats, frogs, cows, turkeys… They're all here. And then for the big finale, all of the performers 'sing' together.
As you can see, it's another great year for holiday music. The choices are endless. No matter what type of music you prefer, there is something out there that will suit your musical taste. If you didn't see anything above that caught your eye, click on the links on the left side of your screen to check out the other guides. Ready for some more eggnog? I know I am...
Happy Holidays!!