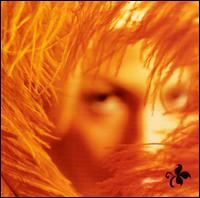 Stone Temple Pilots are almost as well known for their rule breaking shenanigans as they are for their music. It is also often-charismatic front man Scott Weiland who is credited with both of these achievements. Bands like STP are far from a time when they were the new kids of alternative rock. Instead, they are now like the seniors at Alternative High, where the freshman class includes acts like Linkin Park, Papa Roach and Limp Bizkit. Can STP continue to hold their own in an alternative arena where Fred Durst and Kid Rock reign supreme? After listening to their new album, I doubt it.
Shangri La Dee Da marks the fifth studio release for the boys. Although they continue to create music and have a steady fan base, those fans are likely to be split down the middle. I say this because the band seems to be split as well. In one corner you have the hard rocking STP with tracks like "Plush," "Vasoline," and "Sex Type Thing." In the other corner you have the Top 40/appeasing STP with tunes like, "Interstate Love Song," "Pretty Penny" and most recently, "Sour Girl."
With the release of their new album, STP continues their Jekyll and Hyde persona. Which begs the question--is it because they're so talented that they can switch back and forth between genres, or are they simply trying too hard to appeal to the masses? The mystery continues with the first single, "Days of the Week." An unabashedly pop single if I ever heard one, this is the group's most dramatic departure yet. This is the kind of song that if STP had heard it ten years ago, they would probably want to beat up the group that performed it. So what happened, did they sell out or just get smart?
"Days of the Week" is a catchy tune that can stand on its own, with or without the STP label. What it is not, however, is a good lead in for the rest of the album. There are virtually no other tracks that match the song's decidedly pop attitude or easily envied mainstream sound.
The entire album falls into one of two camps. Beatlesque slower tunes like "Wonderful" and "Black Again" or the standard kick ass usual inclusions like "Dumb Love," and "Coma"--all of which have been done by STP before and none of which are particularly striking. "Hollywood Bitch" sounds a lot like it could be the slightly less pretty sister to "Big Bang Baby," while I found myself comparing "Hello, It's Late" to Todd Rundgren's "Hello, It's Me."
So, while STP might be a band that likes to try many different sounds, they would be better off if they worked on perfecting one first.