The idea to release musical performances from SNL was a good one. The material's been showing up on bootlegs for years. The problem (or I should say, one of the problems) with these CD is the mix of artists. Sure, it's a good idea to try to appeal to a wide audience. But the problem that arises with a mix like this is that the people who are buying the CD for say, Janet and Mary J. Blige most likely aren't going to want to hear Nirvana and Green Day. Same with the people who buy the disc to hear Jewel and Annie Lennox probably aren't going to want to hear the Grateful Dead. A better idea would have been to release genre-specific discs--or better yet, a multi disc box set with individual discs for pop, rock, r&b, etc.
The liner notes between the two CDs are identical. They should've at least made them specific to the disc that they come with. On top of that, there are errors in the liners. Elvis Costello started playing "Less Than Zero" before "Radio, Radio"--not "Alison." Also, Dana Carvey's character that sang about chopping broccoli wasn't British. Wait, there's more. On the back of volume two, they had to include a sticker with the song titles because they left them off the back of the CD. But even with the sticker, you can't tell which Nirvana song is on the CD.
So, after all the bashing I've done on these CDs, you're probably wondering if there are any redeeming qualities to them at all. Of course--the performances. Sting, Annie Lennox, Lenny Kravitz, Tom Petty, and Dave Matthews are good. Jewel changes things around a bit, and Joshua Redman adds a lot to the song. Billy Joel turns in an inspired (albeit true to the original) performance. And of course, there's the Elvis Costello performance. Thankfully, glad they left it intact. Neil Young's raucous version of "No More" is a highlight on disc two, along with tracks by R.E.M., Hole, Beastie Boys, Beck, Pretenders & Alanis Morissette (no, they didn't censor her). Overall, I'd rank volume two a little better than volume one. You be the judge… It's all a case of which one has more of your favorite artists.
TRACK LISTS: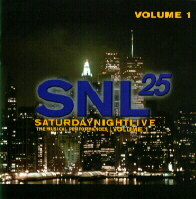 VOLUME ONE - Diamonds on the Soles of Her Shoes (Paul Simon) * If I Ever Lose My Faith in You (Sting) * Wonderful Tonight (Eric Clapton) * Round Here (Counting Crows) * Why (Annie Lennox) * Secret O' Life (James Taylor) * Who Will Save Your Soul (Jewel) * Are You Gonna Go My Way (Lenny Kravitz) * Honey Bee (Tom Petty) * Casey Jones (Grateful Dead) * What Would You Say (Dave Matthews Band) * Only the Good Die Young (Billy Joel) * Radio, Radio (Elvis Costello) * Scary Monsters (David Bowie) * I Love L.A. (Randy Newman)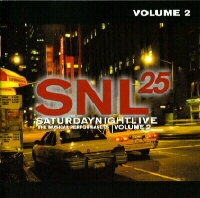 VOLUME TWO - Rape Me (Nirvana) * No More (Neil Young) * Losing My Religion (R.E.M.) * Doll Parts (Hole) * Sabotage (Beastie Boys) * Been There Done That (Dr. Dre) * Creep (TLC) * Tennessee (Arrested Development) * Acquiesce (Oasis) * When I Come Around (Green Day) * Nobody's Fault But My Own (Beck) * I'll Stand By You (Pretenders) * Hand in My Pocket (Alanis Morissette) * Reminisce (Mary J. Blige) * Any Time, Any Place (Janet)