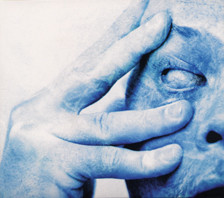 Anyone out there remember albums? I'm not talking about the fragmented slabs of singles & filler that come out every Tuesday. I'm talking about the complete experience, made up of songs, art, and the printed word. Something you can absorb as a whole. Nowadays, too many of us live quickly and demand that our music be sliced into bite-sized, easily digestible listening fodder.
Thankfully, Steven Wilson and Richard Barbieri of Porcupine Tree still remember albums. "We've always been more interested in the principle of an album as opposed to a set of individual songs that don't really hang together," says Wilson. The latest of what Wilson refers to as "song-cycle" albums, In Absentia, is Porcupine Tree's major label debut and the band's first proper U.S. introduction.
Wilson's definition of a "song-cycle" album is basically anything where the record has "more substance as a whole, rather than broken down into its constituent parts." Records like "Quadrophenia, Dark Side of the Moon… some of Zappa's…" Barbieri adds, "We try to be very ambitious and eclectic in a single record. Lyrics, artwork and music sit together very well. That's the way we approach Porcupine Tree albums. All aspects of media come together in this beautiful package."
Some of you are probably wondering... who is Porcupine Tree anyway? Are they a new band? Not at all. The Tree (as the group's fans refer to them) started out as the brainchild of Steven Wilson back in 1987. The band actually started out as a parody, ala Spinal Tap. Tired of doing computer tech support, Wilson created a spoof of a rock band--complete with a fake history. Together as a band since 1993, Porcupine Tree is one of the U.K.'s most respected underground groups with a fanbase that spans the globe.
Let's talk about the CD. One of the coolest things about In Absentia is the multitude of musical styles on the disc, and the way they all seem to fit together--often within a single song. From the majestic opening track, "Blackest Eyes" to the soft, cinematic "Collapse the Light Into Earth," the band effortlessly weaves its way through acoustic bits with tender harmonies, assorted electronic textures, expansive arrangements, and bits of metal--all thrown together to create a rich, sonically intense, musical landscape.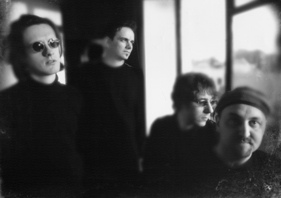 As for the songs themselves, they etch themselves into your memory the first time you hear them. "Blackest Eyes" has rock radio written all over it. "Trains" is a perfect example of contrasting musical styles juxtaposed against each other. "Lips of Ashes" is a melancholy acoustic tune with lush Crosby, Stills & Nash-like vocals. Wilson takes a stab at the music industry on "The Sound of Muzak" (yes, he has a bit of an attitude--always a good thing for a musician these days).
The band gives Rush a run for their money with the instrumental, "Wedding Nails," only to be followed by the dreamy "Prodigal." A great melody and a killer hook make this song another one that's perfect for airplay. ".3" shows the darker side of the band with its driving bass line, and is the perfect companion to "Strip the Soul" (the album's first video, which is also included on the CD). Metal-heads will be drooling over "The Creator Has a Mastertape." Then, in the complete opposite direction, they follow it with the intricately layered harmonies of "Heartattack in a Layby."
For the collectors out there, the original pressings were released in a cardboard cover. After the first 20,000 copies are gone, it will be switched to the standard jewel box format. The CDs are different colors, depending on which copy you happen to get. The original discs (in the cardboard cover) were a blood red color; the jewel box version is black. There are also plans to released the album on vinyl (the band actually has a clause in their contract stating this).
Overall, In Absentia has a harder edge than the band's last two albums, but that doesn't make it any less enjoyable. Porcupine Tree is poised for a huge breakthrough with this record. While not quite as consistent as their previous one, Lightbulb Sun, this is one disc that's sure to please old and new fans alike.