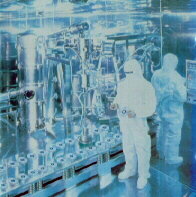 On their sixth album, Stupid Dream, British prog-rockers Porcupine Dream have taken a more accessible stance with their music. The band is pretty much an unknown outside of the prog circles, but given a fair amount of airplay, that could all change. Musically, the band sounds like a cross between mid-70's prog heroes, Nektar and Manfred Mann's Earth Band, but with a 90's edge to it. Multi-instrumentalist, songwriter and producer, Steven Wilson's vocals fall somewhere between Glen Phillips (Toad the Wet Sprocket) and Dave Cousins (Strawbs).
"Even Less" gets things off to a great start. This is one of those songs that you swear you've heard before. Killer guitar riffs and a melody that sticks in your head the first time you hear it. "Slave Called Shiver" and "This is No Rehearsal" both rock out and are highlights as well. Unfortunately, the rest of the disc is a mixed bag. "Don't Hate Me" drags on forever with its Radiohead sound and whiny chorus. On a positive note, Nektar fans are sure to like the bass licks on "Baby Dream in Cellophane" and "Stranger by the Minute," two more standout tracks.
Aside from the instrumental, "Tinto Brass," and the other highlights mentioned above, the rest of the songs are throwaways. Program your CD player for the good tunes and crank it up.