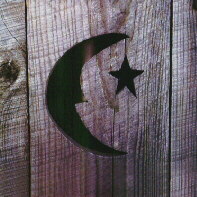 Since the demise of the Grateful Dead, Phish have taken the reins as the premiere jam band (they were always better than the Dead anyway). But instead of releasing an album of the extended improvisations for which the band is best known, this time out they concentrated on songwriting. Farmhouse is a much more 'song-oriented' album, and the result is more cohesive and ultimately enjoyable than anything they've released since the band's excellent Billy Breathes record in 1996.
Sure, several of these songs have been a part of Phish's concert repertoire for years, but the big difference is now they're presented in their most condensed form. There are no real 'jams' here, aside from possibly "First Tube." The majority of the songs are under five minutes long (which will probably disappoint fans of the band's live performances), but the object here is to sell records, right?
Starting with the title track, the band goes through a myriad of musical styles, from "Bug" (this one sounds an awful lot like "Dear Mr. Fantasy" when it starts out) to the country-ish "Back on the Train," the first single "Heavy Things" (the closest Phish has ever come to writing a pop song) to the laid back "Dirt" (one of the CD's best tunes), and from "Piper" (where vocalist/guitarist Trey Anastasio tries to see just how fast he can sing) to introspective tunes like "Sleep" and "The Inlaw Josie Wales" and everything in between.
Over half of the material on Farmhouse was first debuted on Anastasio's 1999 solo tour. All but one of the songs are better on Farmhouse. The lone exception is "Back on the Train," which Anastasio performed solo as a faster bluesy acoustic tune. On the CD, it's arguably the worst track. "Gotta Jibboo" also saw its debut on the Trey solo tour, where it was one of the worst songs in the set. On the CD, it's still not great, but it's considerably better when performed by Phish. How exactly does one 'jibboo,' anyway?
Farmhouse may or may not garner new fans for the band. That will depend on whether radio stations can put aside the new Britney CD and play some real music. The fact remains that this is one of the band's best releases and one of their most accessible to date.