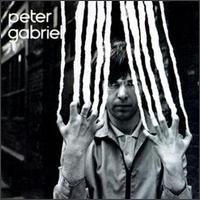 Classic Records is currently in the midst of reissuing the Peter Gabriel catalog. The last two releases--PG2 and PG3--are considered by most fans to run the gamut from Gabriel's worst (PG2) to his best material (PG3). Both releases sound considerably better than the original vinyl pressings, and feature die-cut gatefold covers, loaded with photos from the respective eras.
In the case of PG2, even though the sound quality surpasses the original, it's still far from what most audiophiles would consider a showcase album. With a few exceptions, namely "Indigo" and "Animal Magic" (which was featured on Gabriel's last tour), the album sounds muddy throughout. The thing that's most surprising about this is the fact that the album was produced by Mr. Perfection himself, King Crimson's Robert Fripp.
Musically, this album is often considered the black sheep of Gabriel's repertoire (the man himself has expressed similar comments). There's really not much that you need to hear more than once. In some cases with Gabriel's album, the production work is actually more memorable than the music itself. Unfortunately, that's not the case here.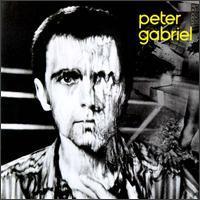 PG3, on the other hand, sounds fabulous. From the start of "Intruder" to the end of "Biko," the album features excellent dynamics and a warm richness across the entire frequency spectrum. Looking for a song to test your speakers? The kick drums in "No Self Control" will give them a rigorous workout. Tony Levin's bass work on "I Don't Remember" is nothing short of amazing--both in terms of technique and sound.
One of the best things about listening to newly remastered albums like this is the discovery of things you've never heard before. On PG3, it's Kate Bush's backing vocals on "Games Without Frontiers." In the past, it sounded like Gabriel may have been handling the high vocals himself. On Classic's new vinyl pressing, it's unmistakably Kate.
Aesthetically, both albums look great. My only complaint, and this pertains to both releases, is the amount of surface noise. But considering the number of Classic releases we've covered, I'd say these were simply bad pressings. Surface noise on vinyl can always be an issue, but rest assured--especially with the company's Quiex SV-P vinyl formula--quality is usually not a problem. Not even to these notoriously picky ears.
So, would I recommend these releases? If you're already a fan of PG2, this pressing sounds better than anything else out there. If not, skip it. As for PG3, the answer is an unequivocal yes.