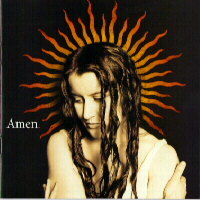 It was right around this time in 1996 when I was working on my list of the best albums of the year. One of the albums that made my list was Paula Cole's second album, This Fire--a powerful, captivating collection of tunes that skyrocketed her to stardom. I'd seen her perform live prior to that and was blown away. I was definitely a fan by this point. In the three years since then, my expectations for her next album were high.
Unfortunately, after listening to her latest release, the only thing I could do was sit here, scratch my head, and wonder what happened. The CDs first single, "I Believe in Love" is a string-laden track that finds her sounding like Lisa Stansfield. Paula, when did you become a disco singer? What happened to songs like "Mississippi" or "Throwing Stones?" The intensity heard on her last album was suddenly nowhere to be found.
For here, it just gets worse. The title track is somewhat reminiscent of her first album, aside from DJ Premier's scratching. "Pearl" sounds like something from her first album as well, with a bit of a Peter Gabriel influence thrown in. "La Tonya" and "Be Somebody" are just plain boring. The best songs are at the end of the CD--"Suwannee Jo" and "God is Watching." Aside from these two tunes, the rest of the CD is a disappointment. Hopefully, the songs will be better onstage.