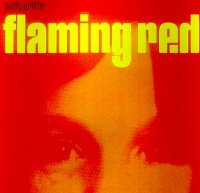 Flaming Red is the second release from singer/songwriter Patty Griffin. Her first album, Living With Ghosts, was a collection of demos. Just her and her acoustic guitar. If you're expecting another record like that one, you're gonna be disappointed. On the other hand, if you're looking for something that's gonna rock out, or something with more grit and passion, this is the CD for you.
The title track kicks ass from the minute you hit the play button--2:13 of sheer power. Griffin sounds a bit like Sheryl Crow on "One Big Love," although Crow could never write songs that are this good. One of the best tunes here is the funky rocker, "Wriggley Fingers." She's not afraid to tackle controversial material either. "Tony" is a tune about a gay teen who can't cope with his sexuality and ends up blowing his head off.
There are a few ballads interspersed throughout the CD to break things up a bit. It's not all raw & untamed. "Mary" is a dreamlike tune, featuring Emmylou Harris on background vocals; and "Big Daddy" sounds like something you might hear on a Suzanne Vega album.
Griffin has a busy summer planned. Aside from selected dates on this year's Lilith Fair tour, she will be headlining her own tour as well, with a full band. If Flaming Red is any indication of her live act; this is one performer you don't want to miss.