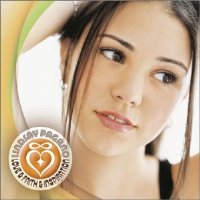 Fifteen-year-old vocalist Lindsay Pagano has the world on a string. There's already talk about her being the "next big thing," so expectations for this PYT (pretty young thing) are PDH (pretty damn high). Yet, with the paparazzi puzzle carefully in place, there are still some missing pieces.
Pagano's first single "Everything U R" is bound to put her front and center as the theme song to the WB's teen-oriented Maybe It's Me. Following on the heels of such teen success stories as Britney Spears and Christina Aguilera, artists like Pagano and Michelle Branch are the latest in the evolution of teen pop. However, the thing that sets Pagano apart from the others is her stripped down approach to recording--proving that she's more than just a pretty face that needs choreography to make things click.
For her new album, Pagano got singer/songwriter Jude Cole to handle the chores in the studio, and those familiar with Cole's sound will hear his influence on nearly every track. The pairing of these two works well together since their voices are very similar. In fact, at times, it's as if Cole is writing with himself in mind, only with the added female perspective.
Problems often arise, however, when you have a 40-year-old man writing songs for a teenage girl. On songs like "Cryin' Shame," "Amazing High" and "Burning in Me," Pagano taunts listeners; reminding them that hiding behind the sultry singing is a young girl, not a woman. Beyond dressed up vocals surfaces another dilemma on songs like, "Love&Faith&Inspiration" and "Romeo," where there's also the issue of leggy lyrics.
"It Doesn't Get Any Better" and "Number One With a Bullet" might not be pop music at its finest, but these songs are a better fit for Pagano in all respects. Even the impressive inclusion of Paul McCartney's "So Bad" (featuring Macca himself) successfully walks the line between growing up and being grown-up. With Love&Faith&Inspiration, Pagano proves she has what it takes to be a star, but she's not quite there--yet.