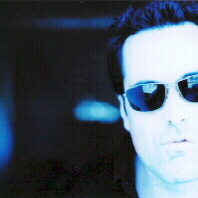 It's been over a year since we heard the last studio album from progressive rockers, Spock's Beard. That may not seem like a long time to many people, especially when you consider that there have been a number of SB releases since then. Live albums, side projects, and now the debut solo album from the group's front man, Neal Morse. The majority of the album is a solo album in the truest sense. Morse wrote, produced and recorded all the songs, and played most all the instruments (Nick D'Virgilio played drums on all the tracks except "Living Out Loud"). The drums were recorded and engineered by D'Virgilio at Kevin Gilbert's Lawnmower and Garden Studios.
Musically, the disc falls dangerously close to a pop album. Prog fans may be put off by this at first, but it's really not that bad. Think of "June" from the band's Day for Night album, and you'll get an idea of what to expect here. My only problem with that is that there are too many songs like that here. The disc starts out with the 'pseudo prog' "Living Out Loud." From there, the CD moves into the humorous "Lost Cause," a song about Morse's longing for a girl who, shall we say, doesn't share his feelings. "Landslide" is a decent ballad, followed by two (gasp!) pop/rock songs--"That Which Doesn't Kill Me" and "Nowhere Fast," one of the better tracks on the CD.
Fear not Beard fans. The CD winds to a close with the 24-minute epic, "A Whole Nother Trip." No, it's not SB, but it's close. Split into 4 parts, this track is sure to keep the fans happy until the next SB records--a live album from the last tour, followed by a new studio album, tentatively scheduled for later this summer.