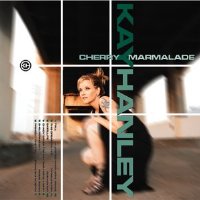 She might have one of the softest and sweetest voices in pop rock music today, but that doesn't mean newly solo Kay Hanley isn't a musical force to be reckoned with. Former lead vocalist for the underground alterna-rock guilty pleasure, Letters to Cleo, Hanley is ironically and arguably best known for her cinematic contributions--serving as both the 'prom band' in the teen film 10 Things I Hate About You and as the voice of Josie in the deserved box office bomb, Josie and the Pussycats.
Yes, Hanley is a woman rocker who has truly had a colorful career. So, it should be no surprise that Hanley's musical palette continues to evolve on her first official solo debut, the labor of love, Cherry Marmalade.
Fans of Letters to Cleo will notice Hanley's leave of absence is marked by both musical and lyrical growth. All but gone are the thrashing, seemingly absent-minded fast-paced rock riffs so many LTC fans have grown to love. In their place, are melodic, moody, mellower attempts at pop perfection.
The closest Hanley gets to her former self is with the catchy and immediately infectious tune, "This Dreadful Life." The slow building deliveries of songs like "Sheltering Sky," "Made in the Shade" and "Mean Streak" also linger in LTC land.
Rounding out the mix are signature slow tunes like the slightly off key "Chady Saves the Day" and the rumored to be autobiographical "Galapagos". There are also acoustic tinged takes such as "Satellite," "Faded Dress" and the country jam, "Happy to be Here".
All in all, Cherry Marmalade spreads out Hanley's talents evenly, successfully whetting our appetite for more.