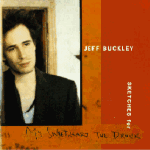 When Jeff Buckley died last year, the music world lost a truly unique talent. He was in Memphis working on a follow-up to his last CD, Grace. The working title was to be My Sweetheart, The Drunk. The 18 sketches that appear on these two CDs are the songs he was working on at the time. A mixture of studio demos and four-track home recordings, Sketches shows exactly what a diverse musician Buckley really was. The tracks were all left 'as-is,' there were no overdubs.
The songs range from one extreme to the other. The first disc starts with "The Sky is a Landfill;" an angry rocker, with crunchy Zeppelin-like guitar riffs. From there, Buckley turns into an R&B crooner on the soulful "Everybody Here Wants You," featuring an aching falsetto on the chorus. One of the most interesting tracks on the second disc is "Back in N.Y.C." Buckley's demo is considerably different from the 1974 Genesis tune, but the vocals fit the song perfectly. It would have been interesting to hear what else he had in mind for the track.
Other highlights on the CDs include "Nightmares by the Sea" (which appears twice), "New Year's Prayer" (which also appears twice), and "I Know We Could Be So Happy Baby." While no one can say for sure what he would have done with these tracks, his confidence in the material was obvious to everyone around him. Sketches gives fans a final glimpse into one of the most remarkable musicians of the decade.