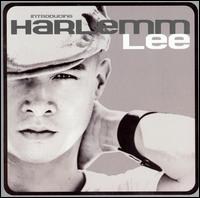 Hot on the heels of the American Idol craze, NBC decided to join the ranks by reviving an old classic, Fame. However, this was not the Fame your mom used to watch. In fact, the only things the incarnations had in common were the title, Debbie Allen and some undiscovered talent hoping you'd remember their names.
While the show itself was far from ground breaking, some of the untapped talent was still worthy of recognition. After a grueling rehearsal and audition process, the finalists were voted off week by week (sound familiar?) until there was just one man standing: Harlemm Lee.
Lee's win was a coo in many respects considering he had the odds working against him. As a slight, bald, thirty-something Asian American, Lee was not exactly the stuff superstars were made of. Yet, millions of viewers saw past Lee's shortcomings enough to realize Lee's talent was the real deal.
As promised, Lee got to record a collection of tunes, resulting in the aforementioned album, Introducing Harlemm Lee. Produced by hit-making machine Johnny Wright (NKOTB, Backstreet Boys), the album showcases Lee's unique talent and amazing range. What does not translate, however, is the special something that made so many viewers take note of Lee in the first place.
Ironically, for an artist brimming with originality, Introducing Harlemm Lee is chock full of new versions of old faves. In fact, out of the album's eleven tracks, only three are originals, one of which "Jasmine Rain" being co-written by Lee himself. Not only is the album overflowing with covers, but also most of them are songs that Lee performed live on Fame ("Get Here", "Careless Whisper," and "Lean On Him".); the saving grace being the renditions themselves as Lee manages to continually inject new life into older tunes.
Highlights include the album's first single "I Love You, Love Me," "Blessed My Soul Again," and the powerful duet "Destiny" featuring fellow Famer (and the contestant the public relations department prayed would win), bombshell Shannon Bex. As a footnote, when the show ended, runner up Bex was told she would also be getting the chance to record an album (a la Clay Aiken to Ruben Studdard). Which begs the question: Where Lee's release seems rushed and forced is Bex's debut being giving the proper nurturing a debut album deserves?
Despite getting somewhat lost in the big old media machine, Introducing Harlemm Lee succeeds in showcasing a soulful singer whose hard work and dedication has paid off. If anything, it's a shame more listeners are not being exposed to singers like Lee and the amazing things he can do with reheated material. One can hope Lee will get the chance to record again since this time around there is just far too much of the same for someone who is otherwise, so different.