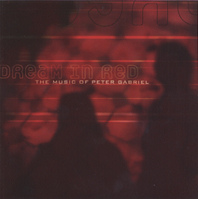 Well, well… Another tribute CD. This time, Peter Gabriel is the tributee. The American Rock Orchestra stays fairly close to the originals for most of this CD. "Don't Give Up" (which appears here twice), is one of the better tracks on the CD, featuring the guitar work of Jimmy Herring (or Pat Buchanan - there are no specific musician credits on the song) on the melody, with Felicia Sorenson handling the Kate Bush vocals on the chorus. "Red Rain" has an almost hip-hop 'flava' to it. Vocalist Alfreda Gerald is a bit out of place on the verses, but her voice soars on the choruses.
From there, the CD heads deep into elevator territory. The next two tracks "Engu Biko" (a traditional African folk song, not written by Gabriel) and "Washing of the Water" --not exactly earthshaking tunes to begin with--never seem to get off the ground. "Mercy Street" delves back into the hip-hop realm again, but this time with a bit of a trance feel thrown in. Aside from the sax solo at the end, which is clearly out of place, it's an interesting arrangement.
The next highlight is "Prelude - Jeux Sans Frontieres / Games Without Frontiers." The prelude is a wonderfully haunting intro to Gabriel's 1980 single. Sorenson's vocals are much better here and the guitar solo at the end is outstanding. After that, it's back to the elevator again for "Here Comes the Flood." The other track that deserves mentioning on Dream in Red is the classic "Biko," featuring the Los Angeles African Choir. The choir and the distortion on the guitar add a new sense of grandeur to the song, nearly surpassing the original version.
Overall, Dream in Red is a mixed bag, but the good tracks make up for the shortcomings of the bad.