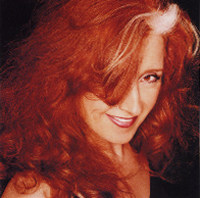 Having been a fan for years, I had high expectations for Bonnie's latest CD. Unfortunately, disappointment set in almost immediately. Raitt has said in recent interviews that she thinks this is the best album she's ever done. Not quite. The legendary slide guitarist has been in a rut for her last few albums, and Silver Lining shows no sign of her stepping out of it.
The CD starts off with "Fools Game," a funky number that doesn't really go anywhere. By the time she gets to "Gnawin' on It," the damage is irreversible. The song has no melody on the vocal, and aside from her guitar work with Roy Rogers on the track, this one is just awful. Just when you think it can't get any worse, here comes "Monkey Business." Apparently Bonnie thinks she needs to appeal to the 'urban' crowd now. Don't get me wrong, there's nothing wrong with trying something new. However, in this case, she should stick to the blues and leave the "huhs" to the youngsters.
The next two songs, "Wherever You May Be" and "Valley of Pain" (the CD's best track) have a sort of redeeming value to them, but aside from those tracks, there's nothing here that you need to hear more than once. The biggest problem with Silver Lining is the songwriting, or the lack thereof. Unless you're a diehard fan, skip this one.