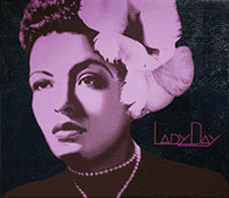 Considered by many as the greatest jazz singer of all time, Billie Holiday's insightful way of interpretating lyrics and melody, set the standard for countless vocalists over the years. This lavishly packaged 10-CD box set (a whopping 230 tracks, with 35 previously unreleased in the U.S.) captures Lady Day at her best. Her voice was still fresh, and her infamous bad habits had not yet taken their toll. The musicians accompanying Holiday (Lester Young, Count Basie, Benny Goodman, Teddy Wilson, and many others) provided consistently exhilarating instrumental moments throughout the entire box.
The packaging is a considerable improvement on Sony's previous box sets, as the booklet is both larger and removable. Extensive liner notes contain testimonials to Billie's greatness from the likes of Tony Bennett, Sonny Rollins and Etta James, but the greatly improved sound quality is what makes this collection a must have. Anyone who has heard Sony's recent Louis Armstrong Hot Fives and Sevens set will know what I'm talking about. These songs have never sounded better. The first six and a half discs present the master takes in chronological order, with the remaining CDs covering alternate takes and radio air checks.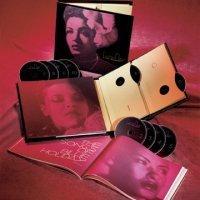 Played in order, these songs introduce principles of groove and emotional expression that remain fresh, even after all these years. While some people may not see the need for such a comprehensive collection, jazz singing simply doesn't get any better than this. Besides, who says that you can't enjoy these discs separately? Lady Day will stand as a cornerstone for longtime fans, and anyone with more than a passing interest in jazz vocals will find this set indispensable. Those who are unfamiliar with these performances have an incredible musical experience just waiting to be discovered.