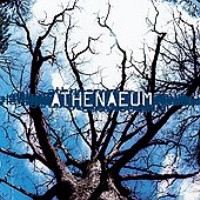 It's been said that the meek shall inherit the Earth. And while Athenaeum might not be poster boys for passive rockers, the guys still dwell amongst the alternative underdogs. With its catchy tunes, unique vocals and rich harmonies, the band's debut release, Radiance was one of best albums you never heard. Their debut single, "What I Didn't Know" received some attention, but never the amount it deserved.
Now the band is back with their second album, Suddenly. Not only do they have what it takes to achieve mainstream success, they have a few unexpected add-ons that make the deal even sweeter. Yet with another questionably quiet release, they seem doomed to be waiting in the wings forever. Still, the lack of promotion around these guys is baffling.
In a day and age where alternative rock is a dying breed, here is a band that is creating music that is likely to impress most, but compared to few. The first single, "Suddenly," may not hold a candle to "What I Didn't Know," but then again, sometimes surpassing one's own greatest work is the hardest thing to do. Still, this track seems like it could just as easily have a home amidst hits like Lifehouse's "Hanging By a Moment."
"Damage," a song about the fallout of a relationship, trips over itself both lyrically and musically. The best moments go to "Sweeter Love" and "If Baby's Gone." "Sweeter Love" sounds more like a song written for a villain in a lavish stage production then a pop rock standard. Lead vocalist Mark Kano's performance oozes desperation with every note he sings. "If Baby's Gone" is another song that deserves to be heard. If Rufus Wainwright suddenly got hip, this is what he might sound like. With these two songs, Athenaeum successfully adds a much-needed amendment to the rock bible currently cluttered with consumable clichés.